Custom Systems
MVSystems has designed, built and delivered several custom deposition systems for a variety of applications and customers.
Hot Wire CVD
Single chamber or Cluster tool (multi-chamber) configurations.
Substrate size: 10cm x 10cm to 30cm x 40cm.
Substrate types: rigid with oscillation during deposition or flexible in a reel to reel (US patent #, 6258408) approach.
Filament types: graphite (US patent # 6214706 and 6427622) or conventional.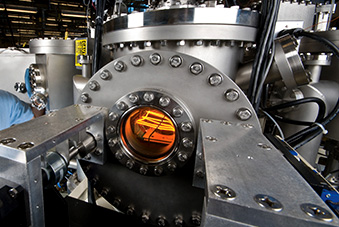 HWCVD combinatorial chamber provided as part of cluster tool system. NREL, Golden, CO.
---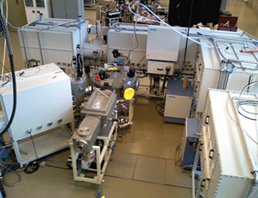 Sputtering-thermal evaporation cluster tool integrated into an organic PV line at NREL, Golden, CO.
Cluster tools integrated with glove boxes
Glove boxes can be integrated to the load lock or deposition modules, e.g. evaporation chamber. This allows handling of substrates and access to system internal components within the controlled environment of a glove box.
---
High Temperature Deposition system
Sputter and PECVD systems
Substrate size 10cm x 10cm
Temperatures up to 800°C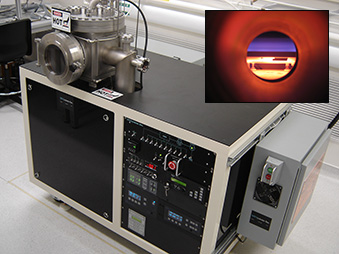 Single chamber High Temperature deposition system at the University of Waterloo, Canada
---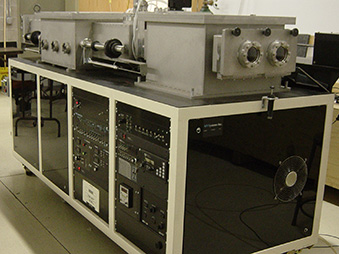 Multi-chamber sputter system at the University of Waterloo.
Large Area Sputtering System
Multiple rectangular cathodes.
RF or DC sputtering.
Substrate size: 30cm x 40cm.
Oscillation during deposition.
State of the art properties for ITO, AZO.
Non-uniformity better than +/- 5% for TCO's and metal coatings.
---
Vertical PECVD Systems
In line system.
Substrate size: 30cm x 40cm.
Handles two substrates at a time in a vertical configuration.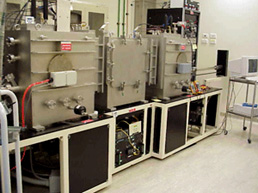 Multi-chamber PECVD vertical system at Pacific Solar Pty.
---
Other systems:
Deposition of CdTe, CIS technology
RIE and remote plasma PECVD configurations
Cluster tools for Organic PV technology
Nano wire/dots – high T ( ~900 C) PECVD systems
MOCVD