Roll to Roll Single Chamber
Designed for depositing thin film materials on flexible substrates.
System Specifications:
The MVSystems roll to roll system consists of a standalone chamber with two deposition zones. Sputtering and evaporation are the standard deposition methods available but other deposition processes may be incorporated.
The system was designed with process performance, functionality and accessibility in mind. Two large access doors provide ample access to all internal components. A "front" door on hinges provides easy access for replenishment/maintenance of the vertical deposition assembly (e.g. evaporation boats or furnaces, or sputtering targets). The roll to roll assembly itself is mounted to a vertical base plate which in turn is mounted to the "back" door. The "back" door slides linearly providing access to all rolls, load cell, deposition sensors and heaters. The web can be moved in either direction – motion is achieved via two independently driven motors and control is obtained based on tension feedback provided by a load cell.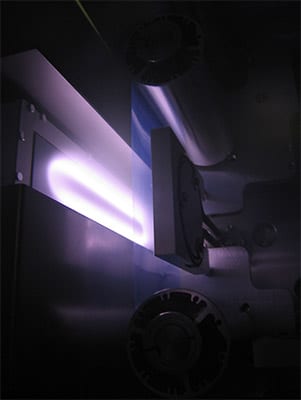 Sputter deposition – roll to roll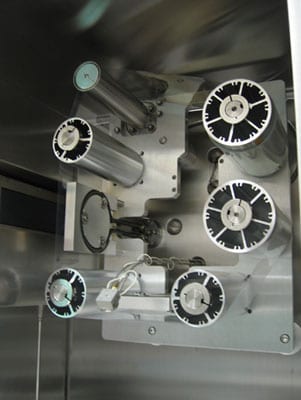 Sputter deposition – roll to roll
Design Features: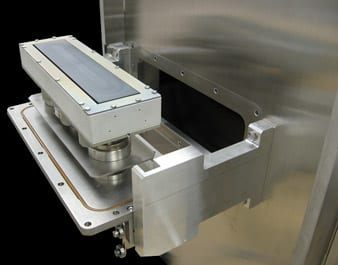 Vacuum: High vacuum (HV).
Substrate size: 15cm or 30cm web.
Processes:
Sputtering.
Evaporation.
Custom (contact us for more information)
Control: Computer controlled with comprehensive HMI features.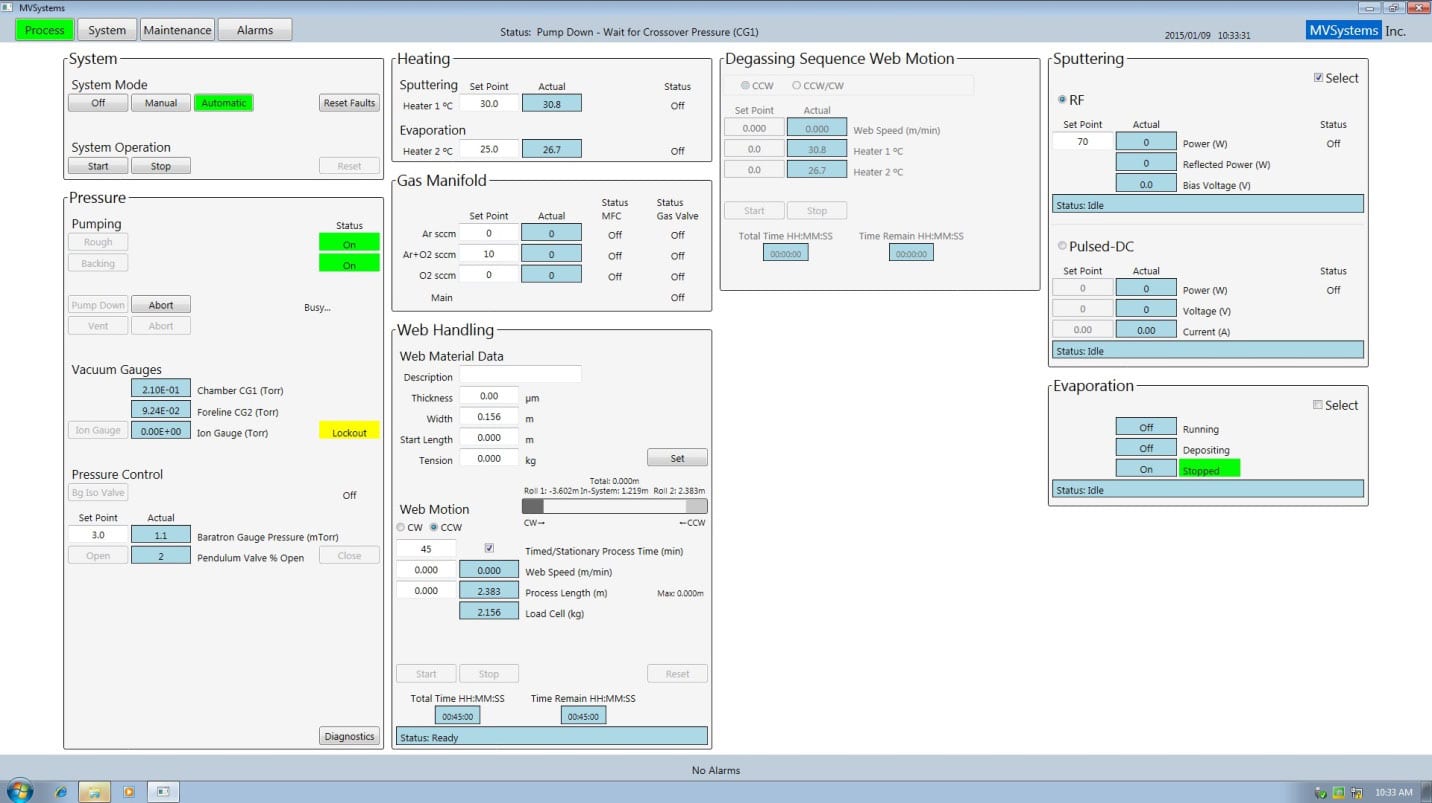 Click to enlarge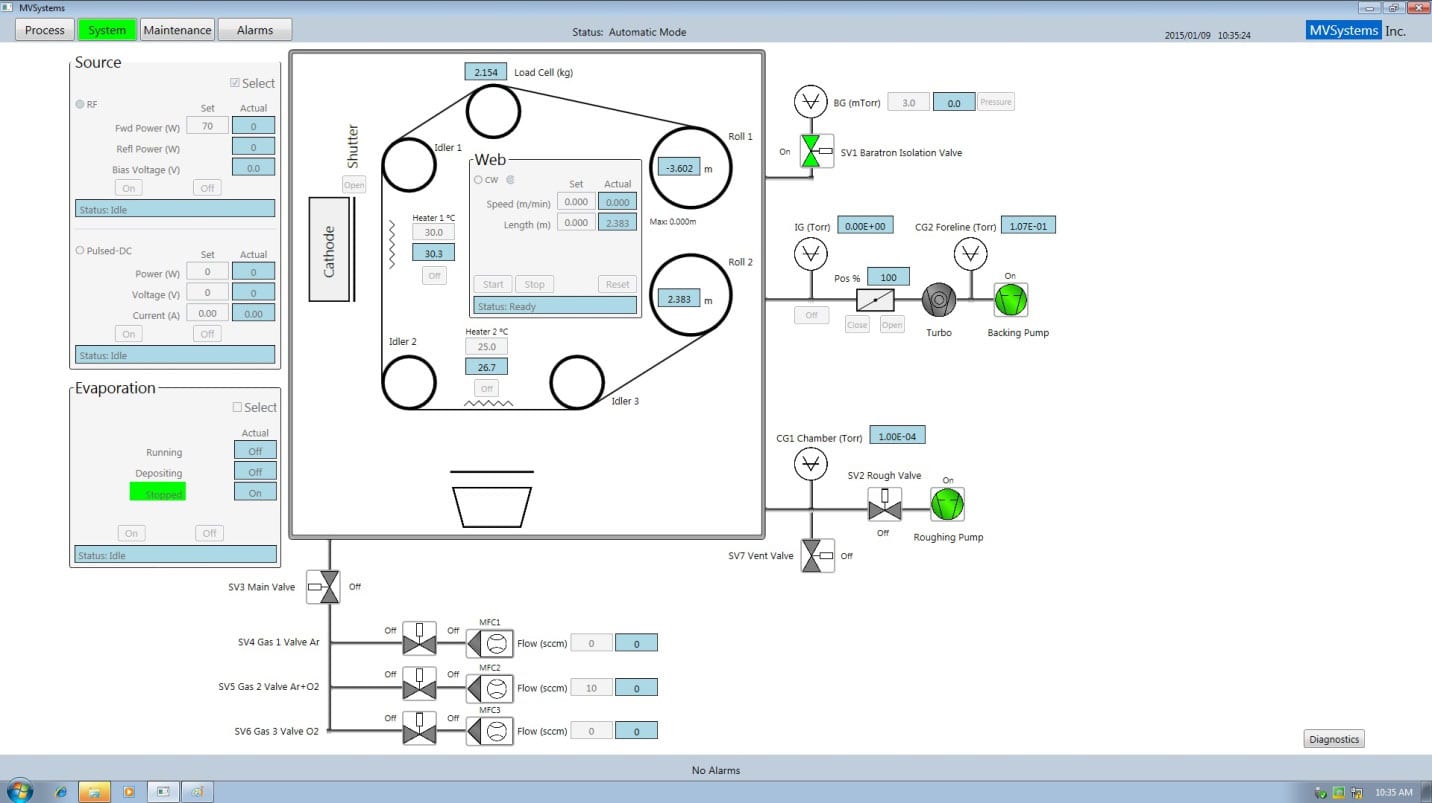 Click to enlarge